How to request a review of a disabled Facebook Ad Account
Facebook is largely run by Artificial Intelligence. Sometimes it makes mistakes and disables perfectly healthy ad accounts.
---
The truth is, sometimes perfectly legitimate and healthy Ad Accounts get disabled by Facebook through no fault of yours.
If your Ad Account is disabled, Facebook will show you the message when you log into business.facebook.com > Ad Manager.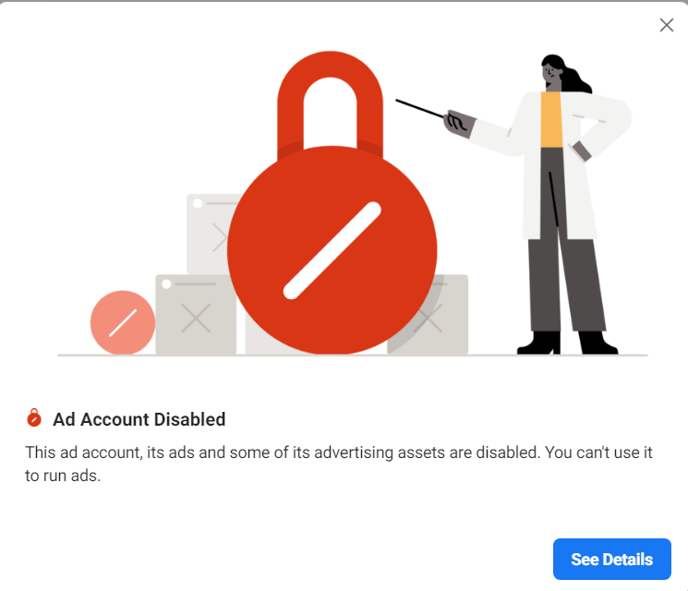 To request a review of the Ad Account click the blue 'see details' button, you will then be taken to a new tab named 'Account Quality' where you'll be able to request a review.
Follow the steps as prompted and Facebook will review your request.
As part of the verification process, Facebook may ask you to upload some sort of identification. This can include your driving licence, passport or any other photo ID.
Remember that we at Ignite are always there to support and guide you through this process, and are just one email/phone call away!