How can I update my availability on Acuity?
Acuity is the online booking system that we use for certain campaigns.
---
Acuity is a great tool for managing time in your online booking diary and lets new leads book themselves in for consultations.
While we would have already set up the diary based on the availability you specified, you can easily update your availability on Acuity.
To update your availability:
Click on 'Availability' on the left menu to set your availability in the diary that is shown on the landing page.
You can save the same hours for every week, or untick that box if you'd like more flexibility with different hours each day.
Saving hours is simple - just click into the day and type in slots when you're available.
Hit save, and you're ready to get your bookings in!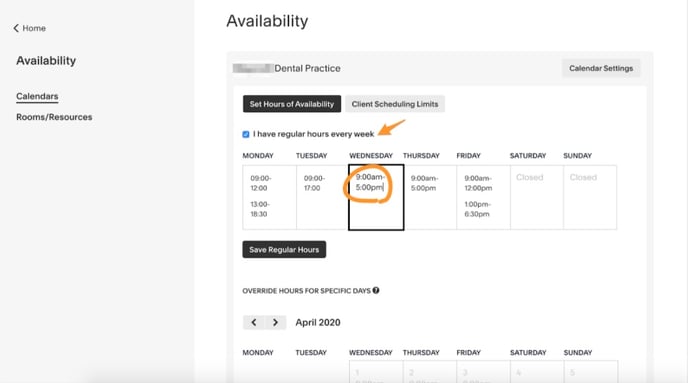 **Please remember to press 'Save Regular Hours' after making adjustments to your availability.