How can I view and amend upcoming appointments on Acuity?
The diary that's embedded on your landing page is set up within a tool called Acuity.
---
Here's how to view and amend upcoming appointments in Acuity.
Click on 'Appointment Calendar' on the left menu to view upcoming appointments. There you can toggle between a daily, weekly, or monthly view.
If you then click into a specific appointment you can:
See all of the details
Reschedule
Cancel
Add notes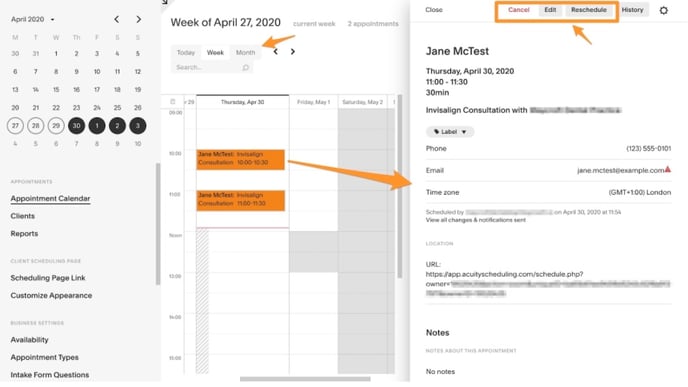 **Please ensure you use Acuity if you verbally reschedule any appointments with patients, as this also will amend the meeting link for the video call if you're providing video consultations**
We have an in-depth video tutorial about this called: How Do I Set Up Acuity With Zoom?